Sk8Kings So Cal Racing Series - 2017

Race #1 - April 30, 2017 (Sunday) - ISSA Basic Sanction

Cara Way, San Diego, California (Poway Pump Station)


We're kicking it into gear for the So Cal locals with a three race series! The first two are at Pump Station in San Diego and the third will be held at a venue yet to be determined. All will feature fast and fun slalom racing.


Presented by So Cal Racing and La Costa Boys Racing - sponsored by Sk8Kings Skateboards, Turbo Wheels and more ... carrying forward the tradition of the legendary La Costa racing that began in the 1970's. Stay tuned for more series news and details.
EVENT SCHEDULE:

Sunday April 30

Hybrid and Giant Slalom
9:30 am Registration

10:00 am Hybrid practice

10:30 am Hybid timed runs - followed by lunch break and giant slalom course switch

1:00 pm Giant practice


1:30 pm Giant timed runs (2-3 runs)

3:00 pm cleanup & awards



RACER ENTRY FEE & REGISTRATION NOTES: $20 pp covers both events Pay cash at morning registration. All racers must sign release waiver. Racers under the age of 18 MUST have parent or guardian present to participate/sign waiver.



VENUE INFO:

Race Site: Pump Station - Cara Way, San Diego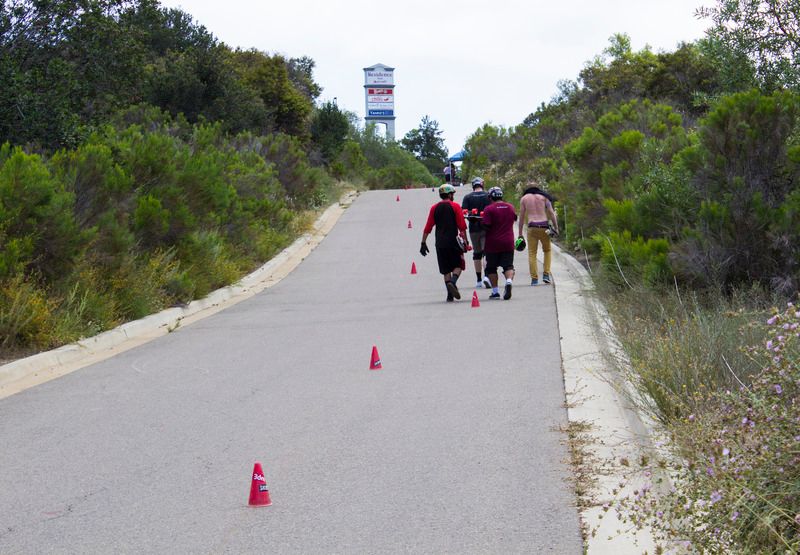 PARKING AT RACE VENUE:

Along the sides of Cara Way - before the gate at fork in the road.


FOOD AND OTHER AMENITIES:

Please bring your own food, water, chairs and shade if needed. Venue is an access road and has no services. There is a small shopping complex with gas station/mini mart, fast food and Chile's at the top -- main road just before Cara Way entrance.
DIVISIONS/CLASSES:

Open format includes all Pro, Am, Masters, Women and Junior division racers. Final results will be reported/allocated to coincide with each racer's ISSA (self-proclaimed) ranking history for point awards based on event finish results.
SAFETY GEAR AND RELEASE WAIVER:

Helmets are mandatory for all racers and safety gear (knee/elbow pads & full finger gloves strongly recommended). Each racer will be required to sign a waiver/release to gain access to the race course. Minors (under 18 years of age) must have parent or legal guardian present to sign waiver/release in order to participate.


CASH PURSE AND PRODUCT PRIZE AWARDS:

Cash prize money will be paid out based on the overall results for the two events combined for top finishers. The overall cash payout will be based on entry fees collected. Any product prizes donated will be distributed to non-cash receiving finishers.


SPONSORSHIP / VOLUNTEERS:

Interested in sponsoring or volunteering to help on race day? We welcome your support -- Please inquire:†Sponsor Contact


GOOGLE MAP LINK FOR VENUE:


EVENT RESOURCE LINKS:


So Cal Racing Facebook Page